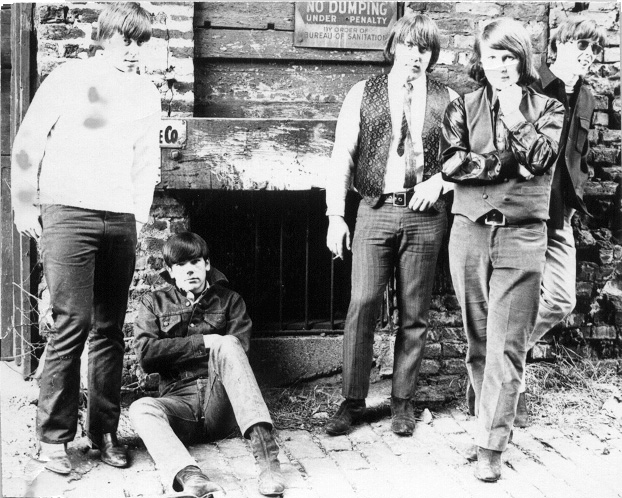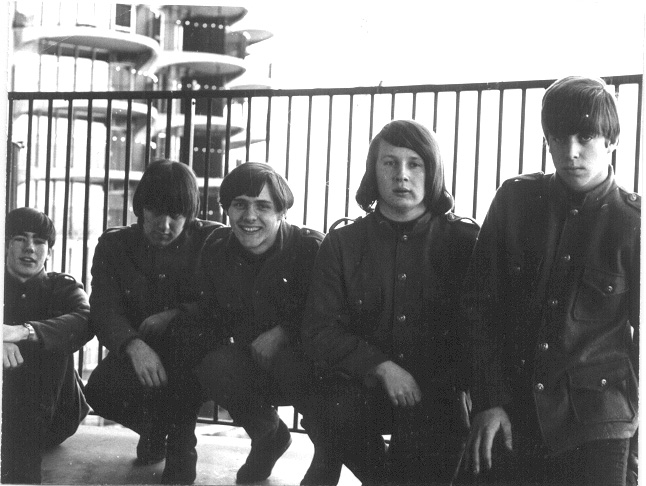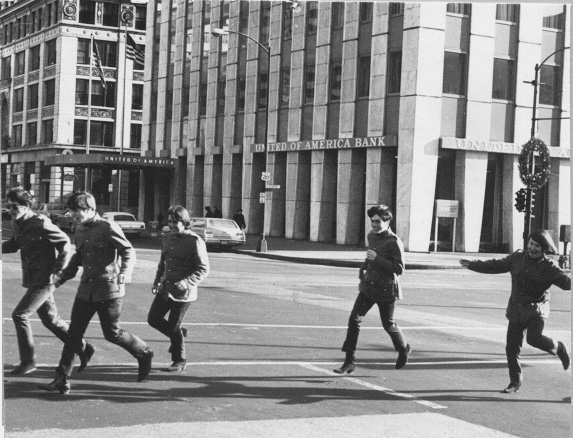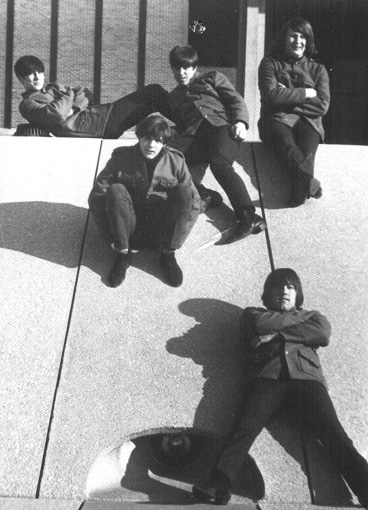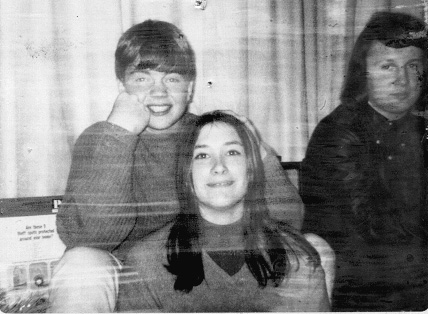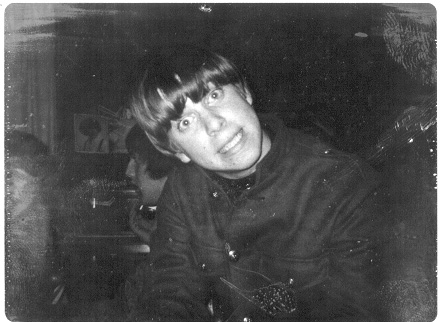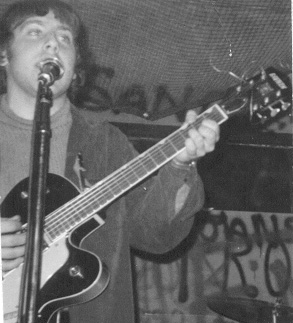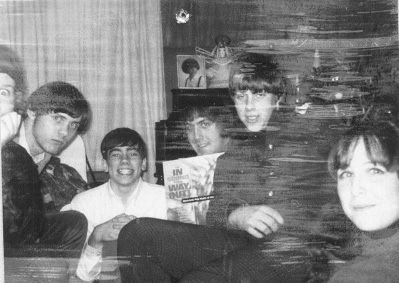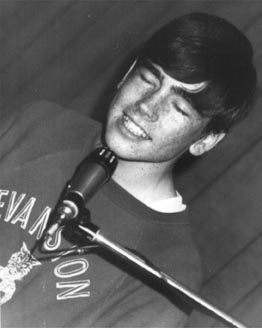 Group shots taken in December of '66 near downtown Chicago.
Drummer Kirby Bivans in a romantic moment.
Rhythm Guitarist/vocalist Rob Siegel on stage at the Celler, in Arlington Hights.
Early art from Scott Bivans
Bass player Brett Knopf
Scott, Marianna Noble and Karlo Seastone, probably winter of '66 - '67.
The group, with friend Mary Xmass.
Randy (left) and Rob (right) with equipment manager Lenny Siegel in the middle.
Kirby's bass drum head, with the unique band logo.
The Lads (from Left toRight): Kirby, Rob, Randy, Karlo, Brett.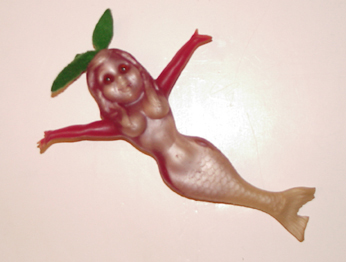 "That's all for now, folks!"